The Team Behind the Adventure
Designer/programmer/composer
Chris has been making games ever since he discovered pen and notebook paper.  In the 7th grade, he found a game-making tool called Klik 'n' Play — among his projects was a tongue-in-cheek game starring his overweight, nerdy self.  Now a (less overweight) software engineer in Alabama, Chris has decided to remake the game for real.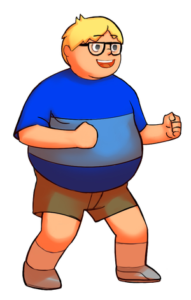 Lead artist/animator
Chris was very lucky to find Kyle – a Los Angeles-based artist trained in traditional 2D animation with a love for 90's games!  All of the character art and a large part of everything else in Adventures of Chris was drawn by Kyle.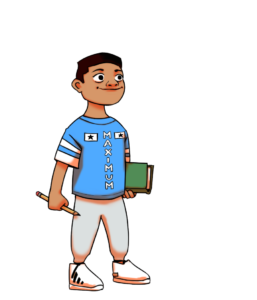 Andrew Pappas – Marketing
Anh Duc Nguyen – Additional backgrounds
Vibhas Virwani – Additional backgrounds
Elvis Kunesh – Video production
David J Franco – Sound/music production