A More Well-Rounded Hero?
Adventures of Chris is a story-driven, character-rich, cartoon adventure platformer about a chubby underdog kid with wacky superpowers.
Subscribe To Get Free Stuff!
Get the soundtrack suite, access to Discord, exclusive content & more!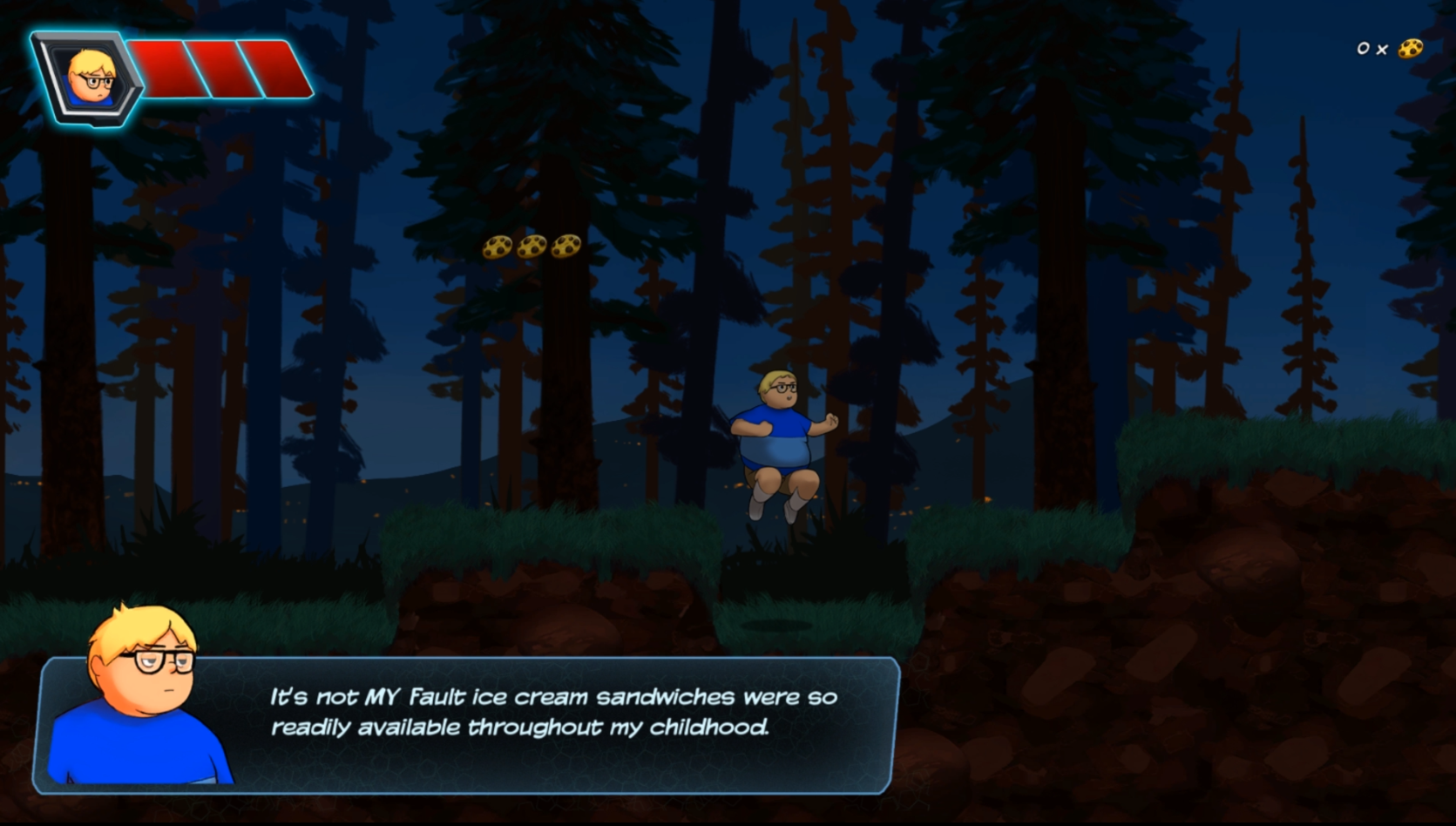 The Story
One night in 1995, seven children around the world mysteriously vanish, and their only hope is a chubby, dorky 7th-grader named Chris.
Kidnapped, mocked, and transformed into a balloon, Chris manages to escape by floating off on a global adventure – driven by determination, superpowers, and cookies.
Lost in a 90's cartoon-like universe where cyborg penguins and whiny vampires call the shots, Chris must prove he has what it takes to defeat the forces of villainy and make it home in time for dessert.
The Game
Come along on the Adventures of Chris, a totally true-to-life 100% autobiographical tale (more or less…) that lifts platformers to new heights and is chock-full of laughs.  
Uncover a sinister story in a quirky, cartoon-like universe

Explore 8 initial locations around the world in any order

Build Chris from a weak kid into a somewhat plausible video game hero

Learn (or purchase) increasingly powerful spells and techniques

Face down bizarre villains across the globe

Float or fall through unique platforming challenges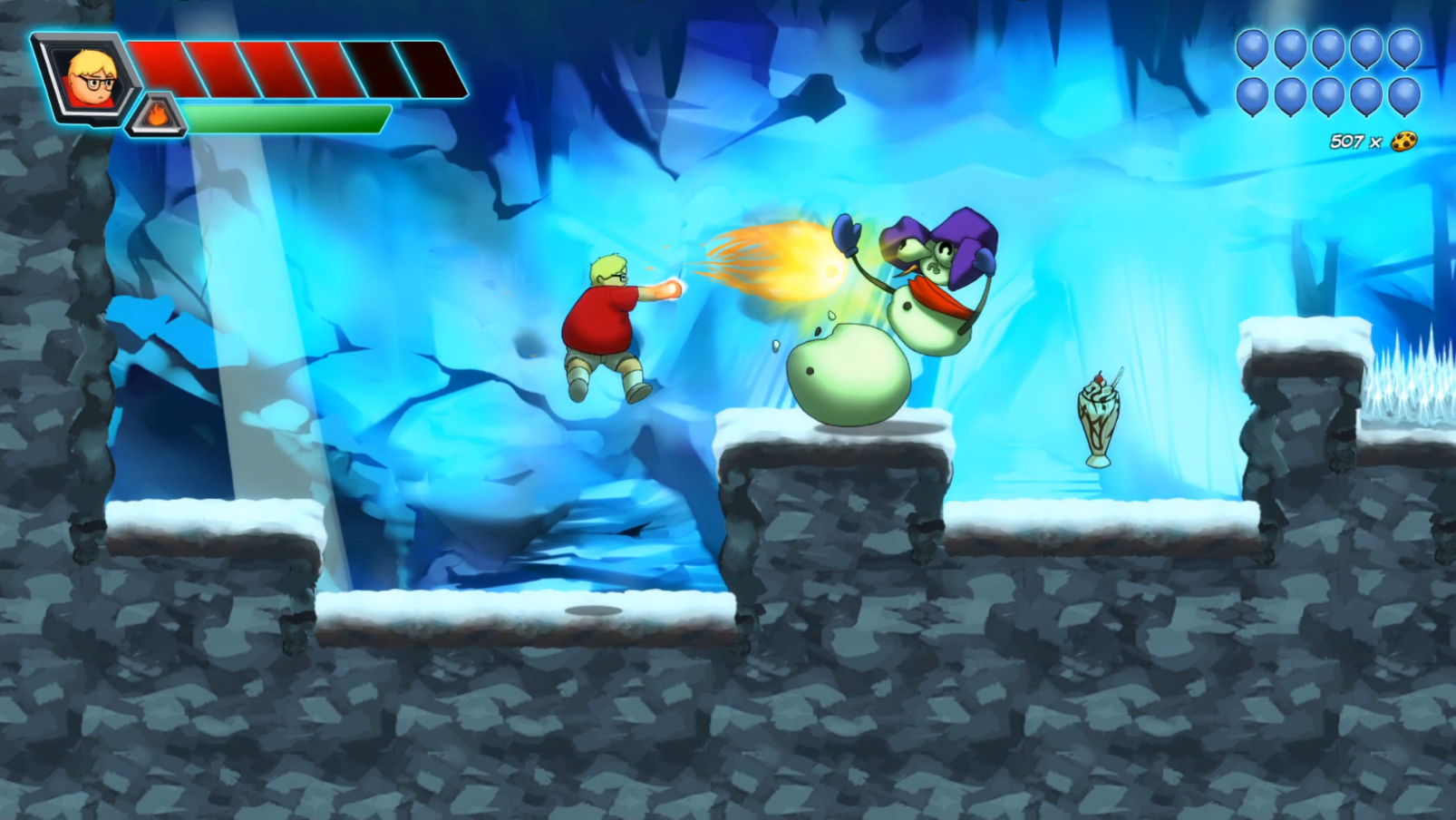 YUKI SATOKA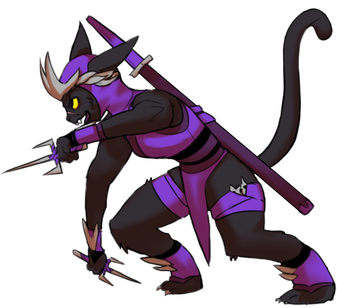 A Japanese assassin with a love for ancient weaponry and balls of yarn, Satoka had a reputation as a mysterious mercenary, aiding both heroes and villains from time to time, her true allegiances unclear.
Now a high-ranking official in the Society of Villains, any trace of goodness seems to have long vanished. How she became a mutant cat has never been sufficiently explained, and not many have dared to ask.
Grigore Petrescu II "Count Junior"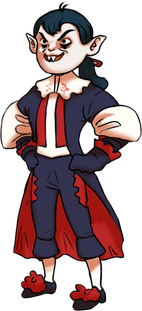 He was an unholy terror before he became a vampire.  The spoiled son of a vicious nobleman in 17th century Romania, Junior loved candy, toys, and torturing villagers.
Now an immortal with a lust for magic power, a Napoleon complex, and absolutely no social awareness, Count Junior is after the one thing he's never had a clue how to achieve – respect.
WESTON JAMES III "BUZZKILL"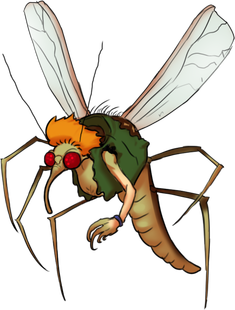 The rebellious son of a wealthy Australian corporate president, Weston fell victim to a mysterious force lurking beneath the swamps of Malaysian Borneo while on an ecological expedition.  
Now mutated into an enormous insect, the figure nicknamed "Buzzkill" leads swarms of monstrous bugs against his father's global business empire, with many innocent lives lost.
Inspiring Classic Adventure Platformers All modern 2d platformers owe a lot to the game industry's rich history of classic adventure platformers. Whether trying to capture pure nostalgia or create a modified experience with updated mechanics, platformers today owe a lot to adventure platformers of the past.  Over the years I've done a lot of [...]
Read More
The Wait is Over! So we can finally announce that Adventures of Chris is releasing October 8th on Switch and Steam. It's been quite a long time, but the moment is finally approaching. I'm also excited to share that we also got a brand new trailer - with some pretty sweet looking new animated sequences! [...]
Read More