Howdy, world travelers! Hope you're having a happy June! Here's a quick update on the progress we've been making with Adventures of Chris.
It's starting to all come together
We're getting remarkably close to being within sight of the goal line – all 8 of the original world map levels are now completed. Chris can take a dive aboard a submarine to the Great Barrier Reef, dodge tricky laser patterns, and do battle with criminal mastermind Large Urchin.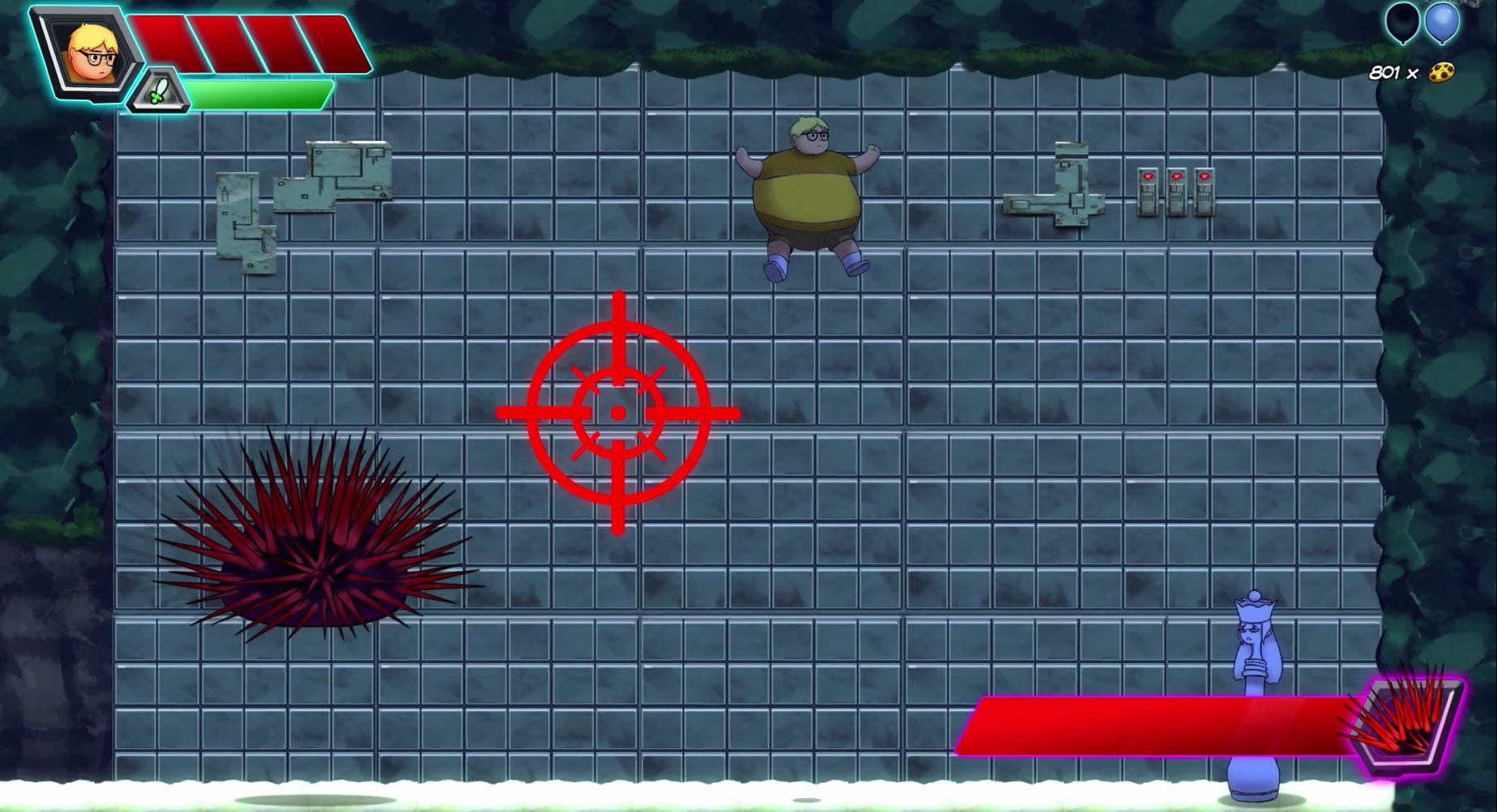 The 9th level (and final tileset), Egypt, is well underway, with most graphic assets completed and the first several rooms constructed.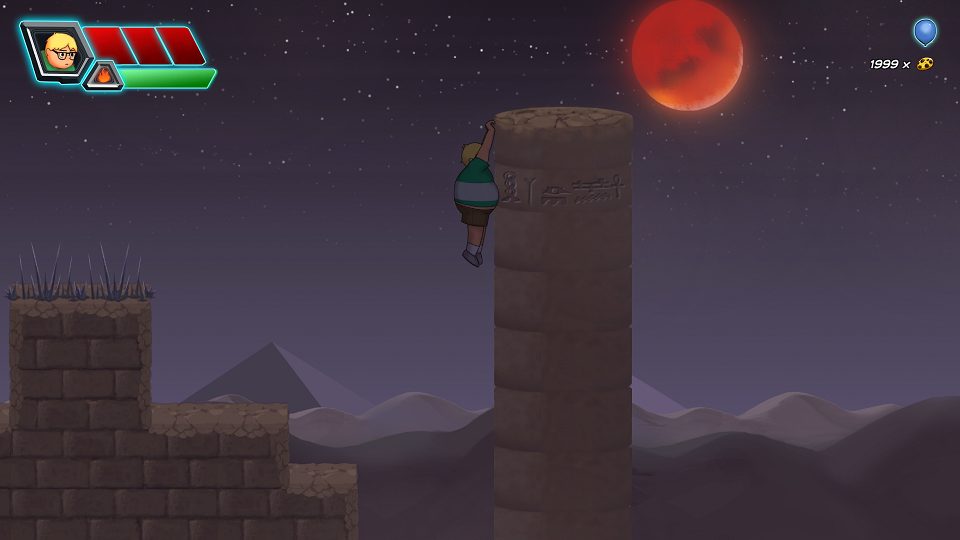 Once Egypt is complete, we'll just have a few incidentals and a few final boss characters to finish up! Fortunately, most of the story of the more linear second half of the game will take Chris back to established locations and revisit old friends (and give him new abilities we've already programmed!), so we're getting really close!
The Icing on the Cake
We've also added a few treats and side experiences for players as they reach the late game. Villagers have all new dialog now that Chris has won some respect (potentially :P). The Royal Cartographer in the castle offers a new, brief mini-game for Chris to play.
And if Chris heads to the Cirrus Club, he can now meet… Kyle! Just for fun, we've placed a representation of the game's artist (at 9 years old in 1995) in the Kingdom of Lost Balloons. So now you can see a little bit more of the behind-the-scenes of the game… in the game!
Di,di...did we say Discord?
Marketing is coming along – we're working on setting up a Discord server for beta testing, and we've already been beefing up our Twitter and Facebook presence (you can help support us by following our accounts in either place!).
We've got some other exciting ideas for getting the word out, so we're looking forward to the next few months as we approach release.
If you haven't yet, mosey on over to Steam and wishlist us there!
Some extra reading
You can also check out Chris's thoughts on the new Final Fantasy 7 Remake (somewhat relevant, at least!) here, and take a look at the new shorter, gameplay-focused teaser trailer here!